AcroYoga Jams in Leiden
Whoop whoop! Since the new season we have full weekends of acro! Besides the classes and workshops, there is a total of 8,5 hour free play time!
Join us for a weekend full of connection and playfulness!
The activities will take place at our own space at Oude Vest (entrance at Caeciliastraat). 
Facilities
In the studio we have the following to use:
crash mats 
belts and a longe
height for standing acro (not dynamic though)
blocks and canes
resistance bands
changing rooms with showers
kitchen, oven, coffee, and tea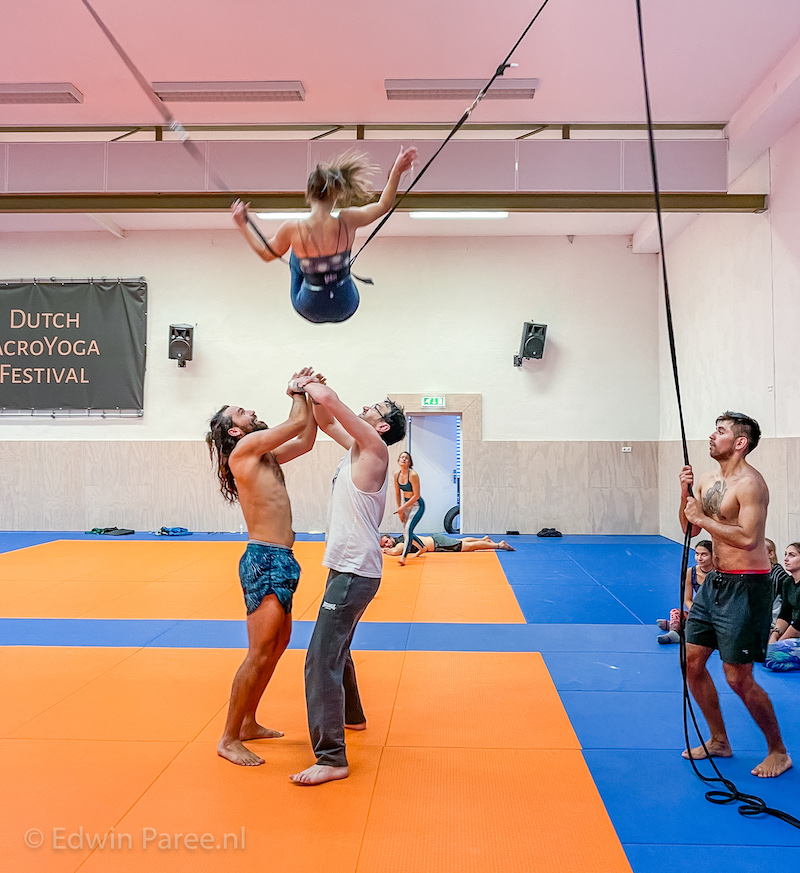 SATURDAY
int/adv workshop
10:00 – 13:00
jam
14:00 – 18:00
January 28: Pops & Icarians
February 4: Complicated washing machines and transitions
February 18: Whips & Whippops
February 25: Pops & Icarians
March 4: Hand-to-hand & foot-to-hand
March 25: Whips, whippops & whicarian
SUNDAY
beg/int class
10:30 – 12:30
jam
13:30 – 18:00
January 29
February 5, 19, 26
March 5, 26
Jams are free of charge if you attend a class or workshop in the same weekend.
1 Day
Join either Saturday or Sunday.
Full weekend
Join us for the full weekend!
Registration
Just fill out the registration form and show up!
If you have any questions or you're hesitant about anything, you can send us an email: info@acroyogamoves.com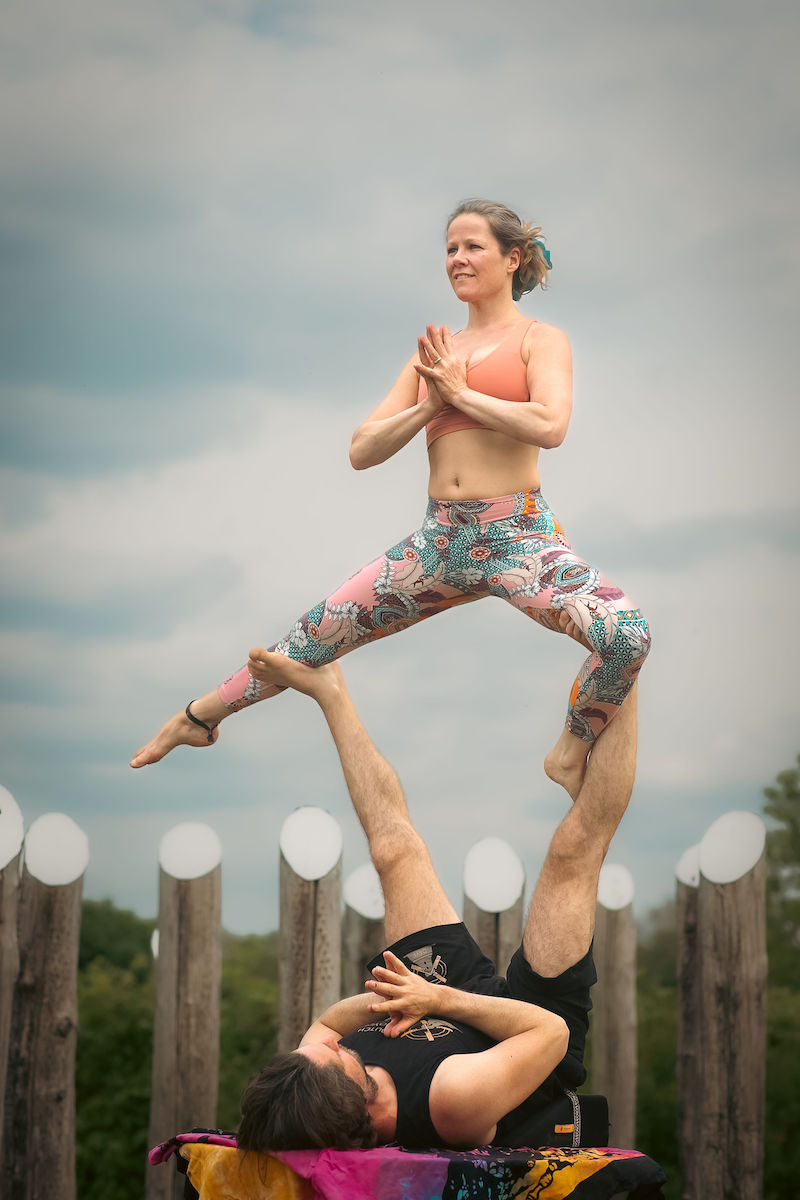 Address
Oude Vest 43 
2312 XS  Leiden
How to find
The entrance is on the back at the Caeciliastraat. Walk through the Hazewindsteeg (lefthand side when facing the theatre/Stadsschouwburg), and then first street to the right. First door: ring the bell with AcroYoga Moves on it 😉
Parking
The closest parking lot is called the "Lammermarkt" and is a 5 minute walk away.
Train
The venue is within walking distance of Leiden central station.
AcroYoga Moves Leiden
Oude Vest 43
What Is AcroYoga?
AcroYoga is a combination of Yoga, (Partner) Acrobatics and Thai Massage.
Is AcroYoga A Cardio Workout?
No, but it will help you to get or keep in shape.
What Should I Bring?
A water bottle and a smile 🙂 For the outdoor classes warm cloths, a towel or yoga mat.
I Have No Experience, Can I Still Join?
Yes! We love new students! It's always a pleasure to see the joy and sparkles in their eyes, doing their first tricks and poses! We're happy to learn you the basics!
Do I Need To Be Strong For AcroYoga?
No. We will teach you to make good alignments and then it's all about the bones that carry the weight. We call this bone-stacking, where the weight goes trough the bones without overusing the muscles.
What Should I Wear?
Anything easy and comfortable. Leggings and not too loose t-shirts will help not to get entangled. Pants without pockets is also preferable.
Do I Need To Bring A Partner?
No. There will be enough people to work with. You are more than welcome to come alone.
Teachers
Yvonne Gravemaker
Lennert Stevens
Address
Oude Vest 43
2312 XS  Leiden