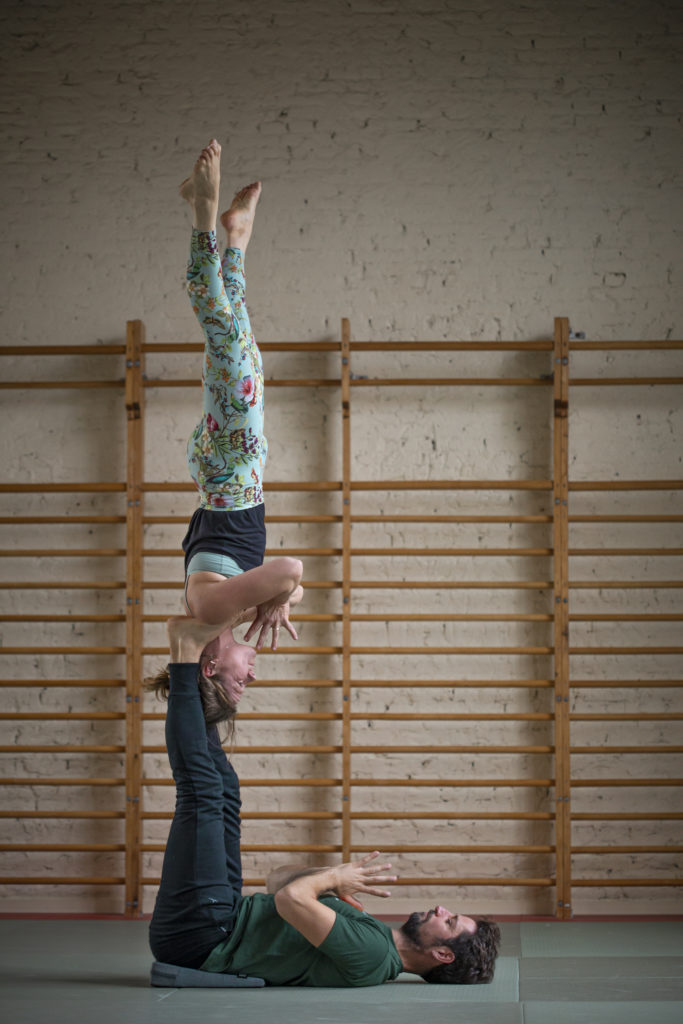 AcroYoga Classes and Treatments
All you like to know about our weekly classes, private AcroYoga session, workshops and Thai Massage or Therapeutic Flying treatments.
Weekly AcroYoga Classes
At the moment we offer weekly AcroYoga classes in Leiden and The Hague. Lennert and Yvonne, two certified Yoga and AcroYoga teachers, will guide the classes and teach at multiple levels. 
Are you new to AcroYoga? No problem! New people attending the class every so often. This especially works well because we're with two teachers, so we can give everyone the right amount of attention and offer the new people a solid foundation.
Do you still feel more comfortable to work your first classes with only first-timers? We regularly offer beginner courses in Leiden and The Hague. Please, contact us on Facebook and keep track of the website!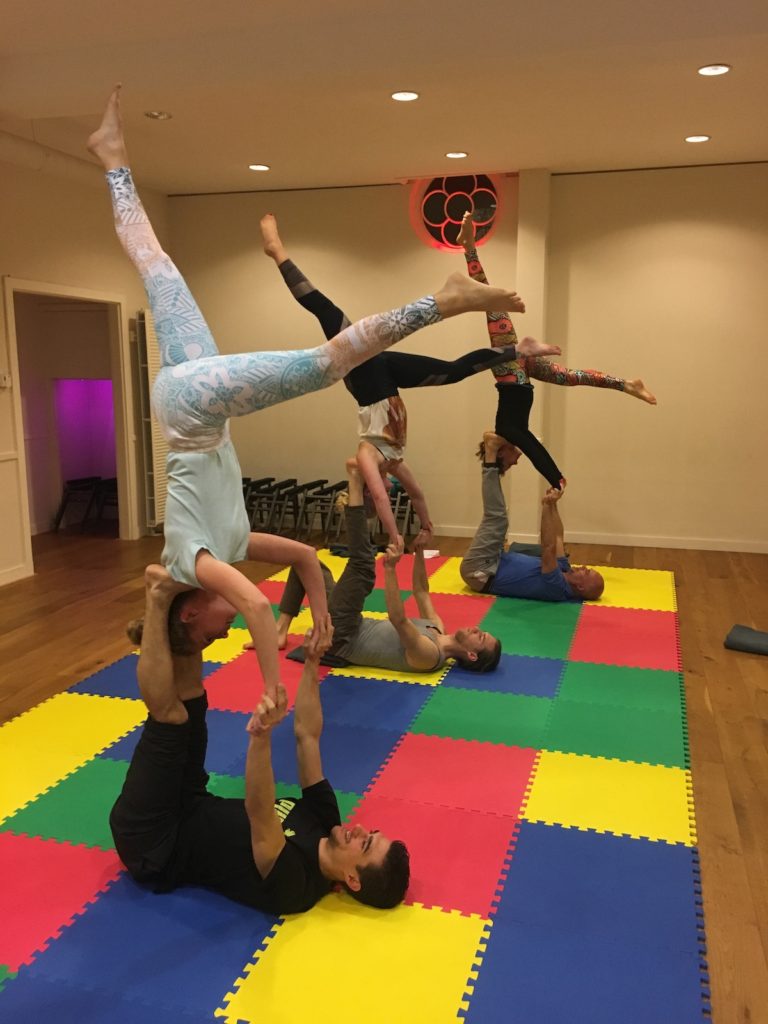 Private AcroYoga Classes or Treatments
More info soon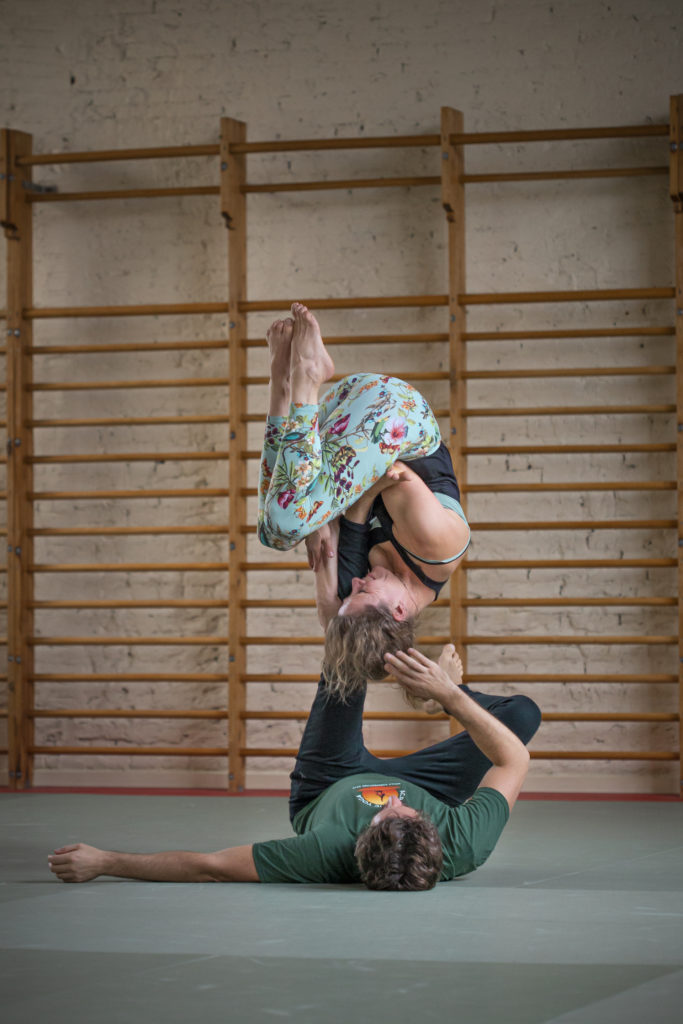 What Is AcroYoga?
AcroYoga is a combination of Yoga, (Partner) Acrobatics and Thai Massage.
Is AcroYoga A Cardio Workout?
No, but it will help you to get or keep in shape.
What Should I Bring?
A water bottle and a smile 🙂 For the outdoor classes warm cloths, a towel or yoga mat.
I Have No Experience, Can I Still Join?
Yes! We love new students! It's always a pleasure to see the joy and sparkles in their eyes, doing their first tricks and poses! We're happy to learn you the basics!
Do I Need To Be Strong For AcroYoga?
No. We will teach you to make good alignments and then it's all about the bones that carry the weight. We call this bone-stacking, where the weight goes trough the bones without overusing the muscles.
What Should I Wear?
Anything easy and comfortable. Leggings and not too loose t-shirts will help not to get entangled. Pants without pockets is also preferable.
Do I Need To Bring A Partner?
No. There will be enough people to work with. You are more than welcome to come alone.
Teachers
Yvonne Gravemaker
Lennert Stevens